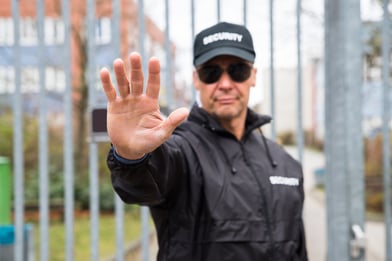 Before hiring a security company, there are several different questions you should ask first to determine whether or not a security firm is the right fit for protecting your business. It is important to make sure that the company you choose has the resources and know-how to effectively secure your place of work. Before signing any contracts, you should ask any security companies you are considering the following questions...
How Do They Incorporate New Technology?
Any security company worth their salt will constantly be integrating cutting-edge technology into their existing security strategies as new equipment is developed. If the company you are considering is not up to date with the latest advancements and technology, they will be unable to protect your workplace as effectively as other security firms.
When you do find a security company that prides themselves on staying up to date with security technology advancements and using state-of-the-art equipment, the next question to ask is whether they provide consulting services. It is important to discuss what security technology should be set up in your building with a security consultant so that you can determine how to best protect your business together. Make sure you check whether or not any security companies you are considering provide consulting and implementation services such as:
Safety and Security Consultation
System Planning and CAD Design
Turnkey System Installation
Fire/Commercial Alarms and Detection
Life Safety and Communications
CCTV Surveillance Systems
Access Control Systems
GPS Services/Interactive Services
Central Station Monitoring
Data Network Infrastructure
Do They Offer Security Training Services?
In order to ensure that your business is as secure as possible, you should consider having your employees trained for various security threats. If one of your employees does not have ample computer security training, they may unknowingly leave your system vulnerable to cyberattacks. Some helpful types of security training for your employees that you should ask potential security companies include:
Active Shooter
CPR/First Aid
Automatic External Defibrillators
Computer Security Training Programs
Social Networking Sites Training Programs
Personal Protection/Self-Defense Training
Travel Security Training Programs
What Type of Companies do You Have Experience Serving?
Some corporate security companies specialize in protecting certain types of businesses. The same strategies that work for residential security will not be as effective when protecting a hospital. If the security company you are considering typically only offer security solutions for hotels, then they might not be the right fit to protect your business. United Security Incorporated knows every client's risks and business objectives are different and require customized security approaches, policies, and procedures. USI provides contract security solutions to a variety of different clients such as:
Commercial Real Estate and Class "A" Offices
Pharmaceutical/Life Sciences
Regional Shopping Centers
Government
Hospitals/Healthcare Facilities
Colleges/Universities/Primary and Secondary Schools
Mall/ Retail
Attorney office's
Electrical/ General Contractors
Gated Communities
Residential High-Rises
Hotels
United Security Incorporated | Security Integration
For the past 27 years, USI has created safe, secure environments for commercial and government employees and customers by investing in our people, innovation and relationships. As engaged, owner-operators, our investment begins with recruitment and screening to ensure we have the right people and continues through our policies and practices that enable USI to properly train and retain the best personnel.

USI is engaged in supporting your security and business by developing customized security solutions that support your business objectives while cost-effectively minimizing risk. Clients receive continuous support from a highly responsive team of professionals including owners, management, field supervisors and officers. Our commitment to quality includes field inspections and audits, as well as investments in innovative solutions for continuous training and compliance.
Click below to schedule a no-cost property evaluation to see if your property has the security necessary to protect your vital assets.