During the summer, crime rates increase across the board. The combination of longer days and warmer weather causes people to spend more time out of their homes and leads to tension. Because of this increase in crime, your business or property is at a heightened security risk during the summer months. We've compiled a list of the top three security threats to worry about in the summer month and a list of solutions to help you protect your property.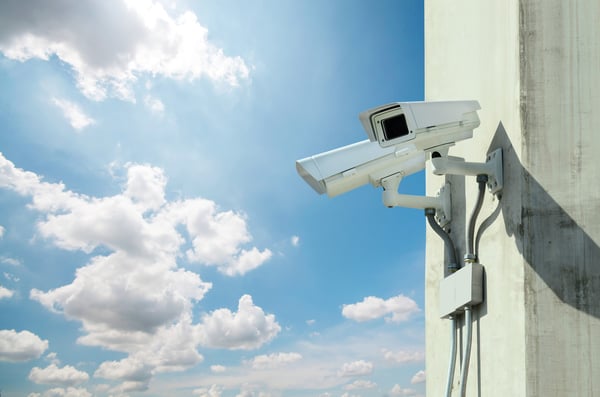 Security Threats
1. Theft
During the summer, there is often an increase in theft. The longer days lead to people staying out later into the night and the warmer weather causes people to leave their homes more often. For these reasons, crimes of most types rise during the summertime. Theft can be a common problem for business and property owners during the summer months, leaving your property and information at risk. Be sure to take proper precautions during the summer months and use the opportunity to improve your current security measures.
2. Trespassing
For the summer months, teenagers are out of school, allowing them more free time and the opportunity to stay out later than other times of the year. These factors combined with the warm weather that leads people to spend more time out of their homes can often lead to teenagers getting into more trouble during this time of the year. One of the biggest risks to your business or property because of this issue is trespassing. Many teens sneak onto properties during this time of the year to hang out with friends and sometimes take part in illicit activities. Although trespassing is a risk throughout the year, the threat is much greater during the summer.
3. Vandalism
The factors that contribute to the increase of trespassing incidents during the summer months are the same ones that increase the threats of vandalism. Teenagers and young people are out and about and, without school, often run out of things to do. This boredom combined with other factors can often lead to illicit activities such as vandalism. Although vandalism can often start out as simple graffiti, it can sometimes escalate to destruction of property. In either case, it's essential to protect your property from vandalism during the summer months.
Security Solutions
Install Lighting
One of the simplest solutions to improve security and protect your property from summer security threats is to install lighting that improves visibility in all outdoor areas throughout the night. When your outdoor areas are highly visible to passersby, people are less likely to break in to your building, trespass on your property, or commit any other type of crimes. Not only can lighting serve as a strong deterrent out of potential criminals' fear of getting caught, but it can also allow law enforcement or Good Samaritans to spot criminals in the act, allowing authorities to respond quickly and protect your property.
Update Your Surveillance Cameras
Another important step to improving your security is to update your surveillance cameras. The latest surveillance cameras can provide HD footage to properly monitor your property, sensors that can follow any movement on your property, and remote monitoring, allowing you or your security team to monitor your property no matter where you are. This technology can also send alerts to your phone or to the authorities when a potential security risk arises. Be sure you've invested in the latest technology to keep your property as safe as possible.
Hire Security Officers
Security officers are one of the best ways to keep your property safe. Not only does their presence serve as a deterrent for criminals, but they can also stop any crimes in the act and ensure that criminals are properly reprimanded. Because security officers create a physical security presence, they can monitor your property in real time and have the added benefit of patrolling the property to supplement your cameras and ensure that your entire property is protected. When you hire private security officers, you can opt for year-round contracts or hire them just for the summer months when crimes increase. No matter your needs, private security officers can help protect your property.
Have a Security Risk Assessment
During a security risk assessment, a professional from a security company will come to your property and assess your current security measures. They will identify any points of vulnerability in your security system and on your property. Your specialist will also make suggestions for improvement including optimal camera placement for maximum coverage, updates to your system, and other measures that will properly protect your property. If you're interested in identifying your business's or property's security risks and protecting your property, a security risk assessment is the best first step you can take.
United Security Incorporated | Security Risk Assessments
We can offer all types of business fully integrated and custom security solutions. We're proud of our decades of experience in serving a wide variety of industries including warehouse, construction, retail facilities, schools, multi-tenant office buildings and much more.
When it comes to the security of your building, it's best not to leave it up to chance. Be sure that you have made every effort possible to keep your property, employees, and visitors well protected. If you have any concerns, you should consider having your security measures evaluated by a reputable company.