Security risk assessments are a great step to improving the security of any business. During a security risk assessment, a specialist will assess your entire property, including the security measures you currently have in place. They will then make suggestions for improvement and provide strategies to fix every issue. In retail establishments, security is a top priority because theft is such a common issue. We've compiled a list of reasons that you should consider having a security risk assessment in your retail establishment.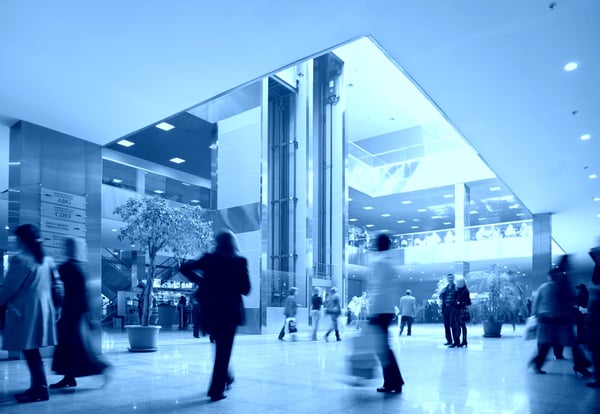 Prevent Theft and Security Issues
A security risk assessment can predict your likelihood of certain security threats, such as theft, and give you the suggestions you need to solve these issues. A specialist will identify all possible security risk in your establishment and address them accordingly. Not only can they identify areas of improvement, but they will also provide helpful tips that can prevent theft, altercations, and other issues that have to do with the arrangement of your store, your security equipment, planning for emergencies, and more. When you have a security risk assessment, you can address any potential security problems that might occur in your establishment.
Improve Monitoring Capabilities
Because theft is such a large issue in retail establishments, owners and managers prioritize monitoring capabilities. It's essential to have the ability to monitor all of your patrons and employees at all times. Through improvements to your security system, placement of mirrors, rearranging your store, hiring new personnel, moving your security cameras around, and more, you can create the optimal monitoring capabilities for your retail establishment to help prevent theft.
Identify Vulnerabilities in Security
One of the biggest benefits to having a security risk assessment is the ability to identify the vulnerabilities in your security system. The combination of a fresh set of eyes and security expertise will reveal security risk in your establishment that you had not previously noticed. In addition to risk factors for shoplifting, your establishment might be vulnerable to unauthorized access or be at risk for disaster when an emergency arises. To find out about these issues in order to properly address them, have a security risk assessment to assess your property.
Identify Ideal Security Camera Placement
One of the benefits of bringing in the experts is their ability to identify the best spots for your surveillance equipment. They will provide you with useful tips on proper placement such as ensuring cameras are both hidden and visible, they are placed at a higher location, and they cover all entry points. Experts will work with your staff to identify the best place for your cameras to maximize visibility and coverage of your security system to improve your property's overall security.
Improve Your Security Plan
When you have a security risk assessment, you will make huge improvements to your security. A technician will reveal all of your security risks and vulnerabilities and provide you suggestions to fix each one. They will also make suggestions to help improve security in your establishment including specific methods to prevent theft and other security issues. Through a security risk assessment, you can improve your current security system and develop a plan to address any possible security issue.
United Security Incorporated | Security Risk Assessments
We can offer all types of business fully integrated and custom security solutions. We're proud of our decades of experience in serving a wide variety of industries including warehouse, construction, retail facilities, schools, multi-tenant office buildings and much more.
When it comes to the security of your building, it's best not to leave it up to chance. Be sure that you have made every effort possible to keep your property, employees, and visitors well protected. If you have any concerns, you should consider having your security measures evaluated by a reputable company.