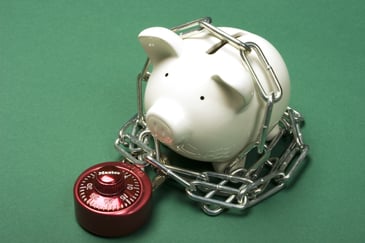 As with any major investment, it's crucial to understand just how much a robust security system will cost your business. The variety of options available enables users to find the brand and quality that best fits their needs, as well as their budget. However, many operation managers wonder how much they should be prepared to spend on their security system. Unfortunately, the answer is "it depends"
Although most providers don't disclose costs upfront, it is possible to gain an understanding of the factors that influence cost.
Continue reading for a brief overview of some of the factors that determine the cost of security systems.
Which Factors Affect The Cost Of Commercial Security Systems?
Obviously, the basic cost of a commercial security system will be affected by how complex you require the system to be. An office security system designed to protect your businesses' assets can range from relatively inexpensive to a more hefty cost— it mostly depends on how much equipment is required to protect your assets, as well as the size of your facility.

Here are a few of the security measures that are put in place to keep a commercial building secure:


Control Panels:

These panels provide the power source for your system.
Access Keypads: It's difficult to predict the costs associated with access control systems. Most companies will want to have a meeting to talk to you one-on-one to see exactly what you need. You still should meet with multiple vendors to develop an understanding of what a reasonable price is. Prices typically include the hardware, software, and installation for the system.
Door & Window Sensors:

Door and window sensors utilize infrared energy to sense when an intruder is breaking in. They're often installed around door jams and window frames. If you have extra money in your security budget, you can even opt for glass break sensors, which are triggered when any acoustic shock waves are detected from breaking glass.

Surveillance Cameras: The quality of video surveillance systems is determined by a number of different factors; it's important to understand that there are multiple cots to factor in. As with other security systems, the price varies on how many extra features you want. Larger formats, higher resolution, and better sensitivity all work to increase the price of video surveillance systems, although they put you business in a better place, from a security standpoint. The quality of the recording device will also affect the overall price.
How Large Is Your Facility?
The size of your business or facility premises will affect the scale of deployment as well as the cost of installing the commercial security system. The size of your facility affects aspects like the type and number of security devices required to cover the area properly, and the type and extend of network infrastructure that needs to be laid out.
Finding The Right Approach To Picking An Affordable Secure System
In order to keep extraneous costs to a minimum while also keeping your business secure, it's essential that you work with a provider to pick the right security plan. Take a few moments to consider your businesses' top security risks. In some cases, a basic system will provide all the protection you need, and there's no sense in paying for every additional feature; yet, if an advanced feature greatly decreases your business's security risks, the expense may be warranted.

Ultimately, your sales representative can advise you on the features best fitted to assuage your security issues, but it's important that you carefully evaluate their suggestions.
USI is prepare to handle any of your business security questions— both large and small. If you expect an upgrade might be in store for you and your business, contact us today to get in touch with an expert and explore your available options.
United Security Incorporated | Latest Security Technology
At USI Integrated Solutions, we bring together a highly experienced team, keen strategic planning and in-depth understanding of the leading technologies in the field. For 28 years we have brought peace of mind to our clients through the careful application of investigative talent and technology implementation.
Think your building has some outdated security technology? Click the link below to schedule a no-cost property evaluation.