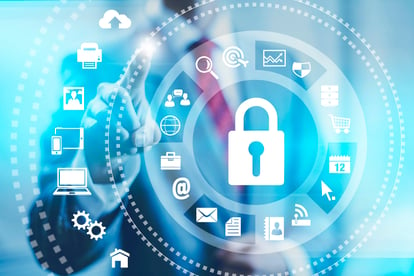 Every business is susceptible to threats, hacking, vandalism, etc. which is why prioritizing security for your business can help reduce the implications of these situations. The risks of having poor security can far outweigh what you'd invest in for a good system, so keep these 5 potential risks in mind when considering the security (or lack thereof) at your business.
No Procedure to Handle Incidents
Security breaches and theft does happen, but what's worse is not having any sort of procedure to handle the issue. And without a proper security procedure, it's likely incidents will happen more often. It's better to be prepared for something that could happen then to be surprised and ill-equipped for when something does, so it's essential for your business to have a clear security procedure.
Legal Liability
As a business owner, you not only have to protect your brand, but you have the responsibility of protecting the safety of your customers, clients, and vendors'. If that information is not secure and something were to happen, these people could lose trust in you, or possibly pursue legal action that could heavily impact your business. It's important you are following regulations and complying with routine security checks to ensure your business is safe and running efficiently, and so that information is safe and secure under your account. Taking the right steps to safeguard data and regulate personnel allowed access to this information will help your business improve security and reduce liability.
Increase of Theft and Vandalism
Unfortunately, no business is safe from theft or vandalism, and a lack of security only makes you more vulnerable. This can delay business growth and without action, lead to an increase of incidents. Poor security at your business can cost you stolen goods or assets that can't be replaced, which can affect your profits, and employee's safety and trust.
There are a few ways to act on these incidents. First, get a security assessment to help you determine your company's current state of security, and what needs to be improved upon. Then you can figure out an acceptable security system to be installed, to ensure you're taking the right precautions to safeguarding your property.
Tainted Business Reputation
If employees and clients are susceptible to your poor security measures, the reputation of your business could sink. Customers and employees could possibly seek other places to feel safe, exposing you to harsh reviews and a decrease in business. People and workers want to interact with a business they trust, this can include having latest technology, and security systems such as cameras or alarms. On the flip side, a business that is growing should increase their security, as there are more visitors, employees, or important data that needs to be protected. You should want your business to be a safe and trusted establishment for all involved, which is why having a good security system is vital for your reputation.
Employees Feel Unsafe
The safety of your employees and company data should be the upmost of importance to your business, so if you're employees are aware of your poor security, it's likely they will feel unsafe at work. Security issues, limited regulation of the building, or outdated technology can show a lack of interest in the company's security precautions, which can contribute to a negative work environment and high employee turnover rates. As mentioned previously, this can also harm the reputation of your business, so having a strong security system is the best way to ensure a sense of safety and reliability for your business.